Free download Zapftig Font
Preview and download Zapftig Font. Created by AdultHuman in Fancy Comic styles with Donationware license.
Note by AdultHuman
Chubby lightning may only strike once.

Zapftig my new font for all the birthday cards a lonely woman wearing a unicorn sweatshirt will never receive. I think this looks best multi-coloured, but what would I know?

This is Donation ware

Feel free to use this personally how you like, but if you use this for any commercial purposes YOU HAVE TO PAY. Yes I had to use capital letters there, it's for EMPHASIS!. If you use this for a birthday card for a friend that's cool and free, but if you use it for a business card or advertising or some such well then you need to pay me.

Read the readme file.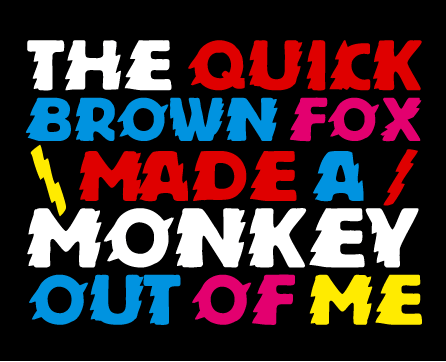 Tags: Zapftig, AdultHuman, Donationware, Fancy, Comic, Euro
---
| # | File name | File size |
| --- | --- | --- |
| 1 | QBF ZAP.png | 27.3KB |
| 2 | Read it.txt.rtf | 660B |
| 3 | Zapftig-Regular.otf | 21KB |
| 4 | zapftig.png | 27.3KB |