Free download Helvetidoodle by Ed T Font
Preview and download Helvetidoodle by Ed T Font. Created by Ed Townend in Fancy Cartoon styles with Donationware license.
Note by Ed Townend
Hi - I'm Edward Townend, a freelance Graphic Designer in South Yorkshire, UK and Helvetidoodle is a font I made in a spare couple of evenings. I'm pretty sure you can spot the inspiration - though it was freely hand drawn on a graphics tablet. The font includes lower and uppercase, numbers and a fairly comprehensive collection of punctuation/symbols.

This font is freeware - free for both personal and commercial use.

I'd really love to know where my hard work ends up, so if you liked this font please email me at eddie@teamtownend.com. If you really really liked it, I sure wouldn't mind a PayPal donation to the
same address!

Cheers guys - check out my website at http://www.teamtownend.com for more cool stuff, and if your business needs a brand or website makeover, be sure to check out my design company, Townendhttp://townend.co/">Townend;.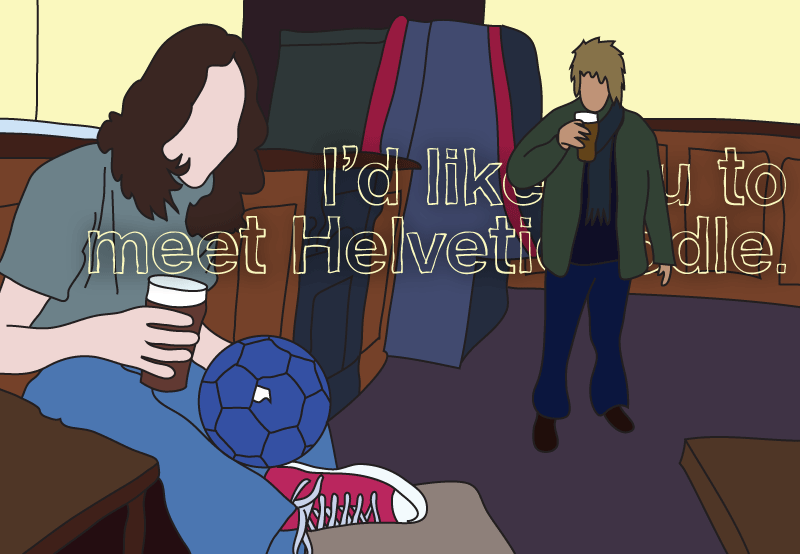 Tags: Helvetidoodle by Ed T, Ed Townend, Donationware, Fancy, Cartoon, Euro
---
| # | File name | File size |
| --- | --- | --- |
| 1 | Edward Townend Does Design.webloc | 80B |
| 2 | hello.txt | 854B |
| 3 | HelvetidoodlebyEdT.ttf | 109.9KB |
| 4 | helvetidoodle_by_ed_t.png | 57.1KB |