Free download Sqwash Font
Preview and download Sqwash Font. Created by Heather T. in Fancy Various styles with 100% Free license.
Note by Heather T.
This font contains OpenType features that so far only work automatically in InDesign, but you can insert the alternate characters with a character map utility. This font is free for personal and commercial use.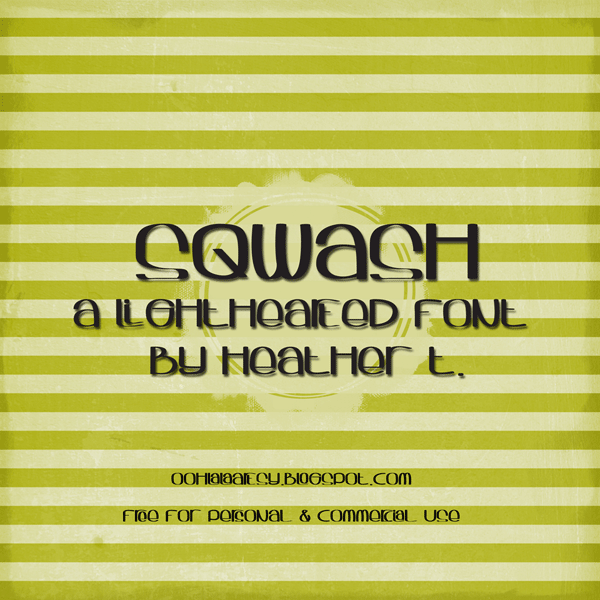 Tags: Sqwash, Heather T., 100% Free, Fancy, Various, Accents, Euro
---
| # | File name | File size |
| --- | --- | --- |
| 1 | HeatherT-Sqwash-Preview.png | 210.1KB |
| 2 | HeatherT-Sqwash-TOU.pdf | 156.4KB |
| 3 | Sqwash.otf | 85.7KB |
| 4 | sqwash.png | 210.1KB |