Free download Puchakhon Font
Preview and download Puchakhon Font. Created by A.z. in Fancy Cartoon styles with 100% Free license.
Note by A.z.
This is my first font and I've created it for my little sister Puchakhon. It's free - enjoy it!

Please note: this font version has been updated and now it correctly works with Illustrator, Photoshop, Coreldraw, Word, etc.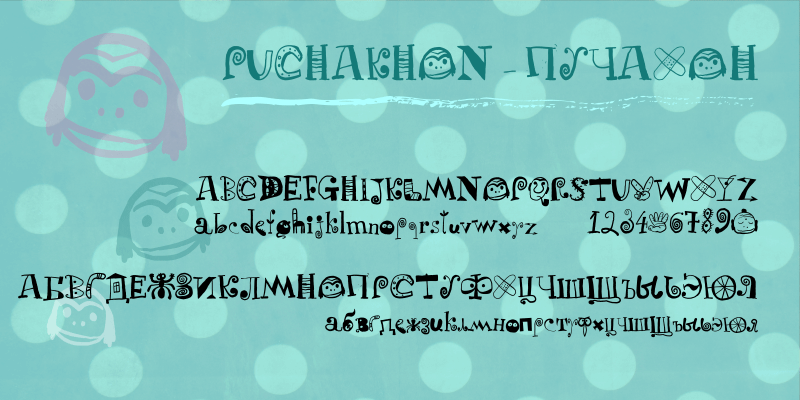 Tags: Puchakhon, A.z., 100% Free, Fancy, Cartoon
---
| # | File name | File size |
| --- | --- | --- |
| 1 | puchakhon.png | 162.7KB |
| 2 | Puchakhon_Light_07.ttf | 67.8KB |