Free download Petangue Font
Preview and download Petangue Font. Created by Pizzadude in Fancy Cartoon styles with Free for personal use license.
Note by Pizzadude
Petangue is my playful font. It is 100% organic and made by hand. Petangue has got a funny look - it's not really masculine, and not really feminine, but goes along well with a lot of different themes. This could be invitations, posters, headlines or just serious/traditional/funny/weird ... (you name it!) quotes!
Petangue has got a swash ligature for each UPPER- and lowercase letter, and ligatures for double lettering. But the fun doesn't stop here! Along comes 62 ornaments you can use it your designs - just like Petangue, it also has got that feeling of something true handmade!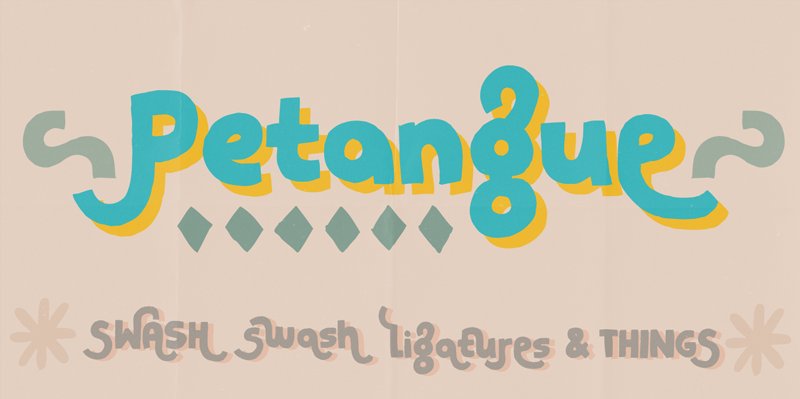 Tags: Petangue, Pizzadude, Free for personal use, Fancy, Cartoon, Accents, Euro
---
| # | File name | File size |
| --- | --- | --- |
| 1 | petangue DEMO.otf | 38KB |
| 2 | petangue.png | 285.6KB |
| 3 | pizzadudedotdk.txt | 551B |