Free download Parrannoyed Font
Preview and download Parrannoyed Font. Created by AdultHuman in Fancy Various styles with 100% Free license.
Note by AdultHuman
A license update.A mid-weight update. I have added some new glyphs and cleaned up or replaced some others. I have also reset all spacing and kerning.

I've changed the license on this to FREE, Donations are always appreciated but feel free to use this how you like.

This font is a hodgepodge of type, inspired by various poster artists. Caps and lower case are all different characters and shapes. Designed to be played around with and coloured. Enjoy.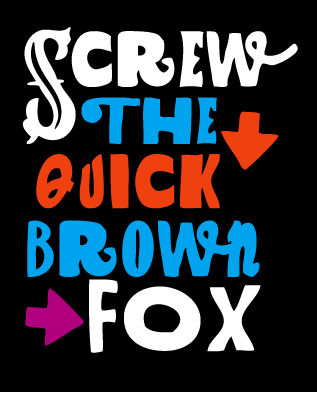 Tags: Parrannoyed, AdultHuman, 100% Free, Fancy, Various, Euro
---
| # | File name | File size |
| --- | --- | --- |
| 1 | Parr.png | 19.8KB |
| 2 | Parrannoyed-Regular.otf | 15.7KB |
| 3 | parrannoyed.png | 19.8KB |
| 4 | READ ME.pdf | 29.4KB |