Free download Orange Typewriter Font
Preview and download Orange Typewriter Font. Created by Lukas Krakora in Fancy Typewriter styles with Free for personal use license.
Note by Lukas Krakora
Orange Typewriter font is free for non-commercial use only! If you want to use this font commercially, please contact me at krraaa@yahoo.com to get the information about pricing.
Any donation from non-commercial users is welcome.
And if you like the font, please consider to visit my little FB page here: facebook.com/typewriterfonts
Thank you!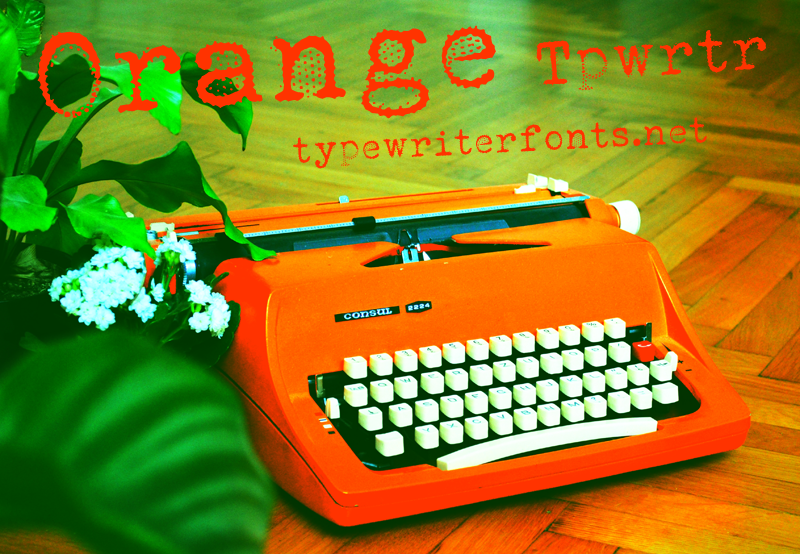 Tags: Orange Typewriter, Lukas Krakora, Free for personal use, Fancy, Typewriter, Accents, Euro
---
| # | File name | File size |
| --- | --- | --- |
| 1 | Orange Tpwrtr.jpg | 505.8KB |
| 2 | Orange Typewriter.otf | 280.2KB |
| 3 | Orange Typewriter.ttf | 280.2KB |
| 4 | orange_typewriter.png | 639.1KB |
| 5 | README - License information - Do not remove!.txt | 1.7KB |