Free download Murderous Desire Font
Preview and download Murderous Desire Font. Created by Pizzadude in Fancy Destroy styles with Free for personal use license.
Note by Pizzadude
Murderous desire for grunge!
Grunge is timeless, and Murderous Desire is worn and torn, yet very legible. Great for massive text or headlines!
The shareware version comes with different lower- and uppercase plus alternate letters and on top of that, ligatures for double letters!
Go crazy, go grunge - and use Murderous Desire!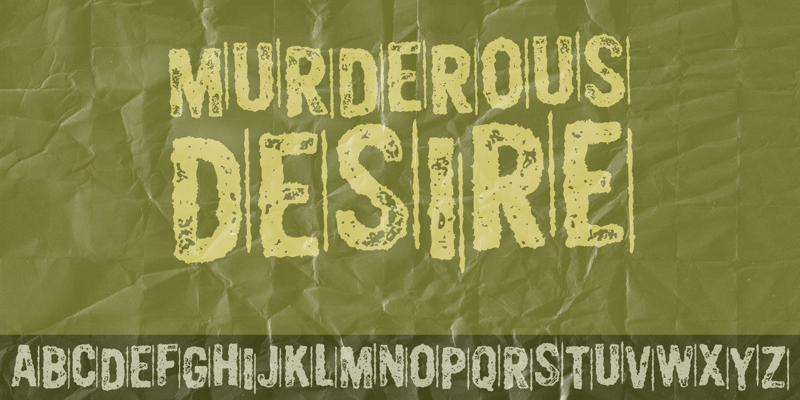 Tags: Murderous Desire, Pizzadude, Free for personal use, Fancy, Destroy, Accents, Euro
---
| # | File name | File size |
| --- | --- | --- |
| 1 | murderous desire DEMO.otf | 383.1KB |
| 2 | murderous_desire.png | 205.4KB |
| 3 | pizzadudedotdk.txt | 475B |