Free download MB Forever Raw Font
Preview and download MB Forever Raw Font. Created by Irina ModBlackmoon in Gothic Modern styles with 100% Free license.
Note by Irina ModBlackmoon
This font it something like a conclusion of what i've done before in my Arcane, Gothic Dawn and Graveyard Designs fonts, so that's why it's free. That's some kind of next level of this style - with higher quality, smooth curves... Enjoy.

LICENSE:
Free for personal and commercial use. No modify. Don't claim it as your own.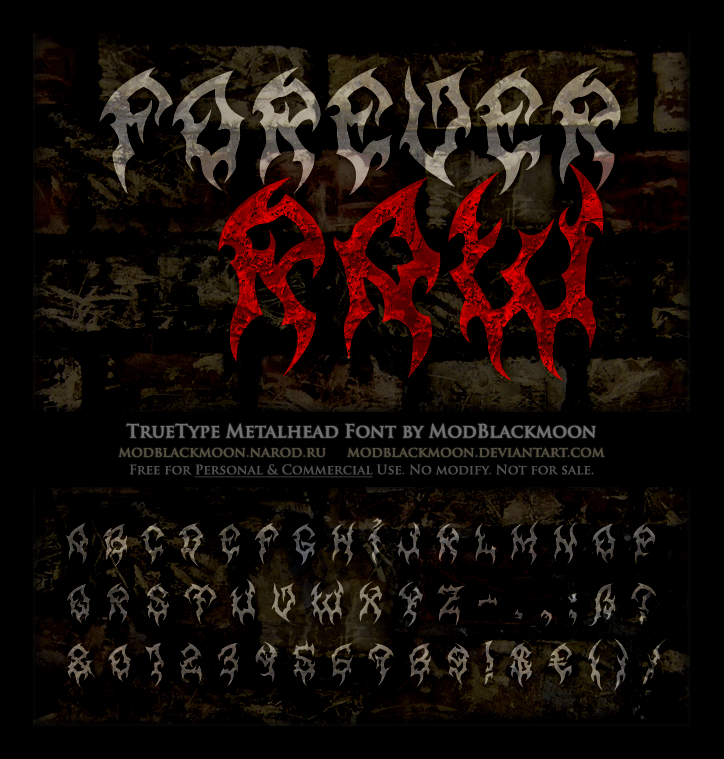 Tags: MB Forever Raw, Irina ModBlackmoon, 100% Free, Gothic, Modern, Accents, Euro
---
| # | File name | File size |
| --- | --- | --- |
| 1 | MB-ForeverRaw Readme.txt | 634B |
| 2 | MB-ForeverRaw.ttf | 105.9KB |
| 3 | MB-Forever_Raw_Prev.png | 539.3KB |
| 4 | mb_forever_raw.png | 188.4KB |