Free download It's a penalty kick!! Font
Preview and download It's a penalty kick!! Font. Created by Frederic in Fancy Cartoon styles with Free for personal use license.
Note by Frederic
IT'S A PENALTY KICK!! has been designed using a black pen, white paper, a scanner, and patience.

This font supports many languages and is free for personal use. If you wish to use it for a commercial purpose, please contact me: contact [at] fthafm [dot] com

Facebook: http://www.facebook.com/fthafm | Website: http://www.fthafm.com/

The picture on the preview has been taken by an AFP journalist during the 1974 FIFA World Cup Final, between the Netherlands and West Germany. Johan Neeskens beats Sepp Maier and gives the Dutch the lead. West Germany will score two goals to finally win this game.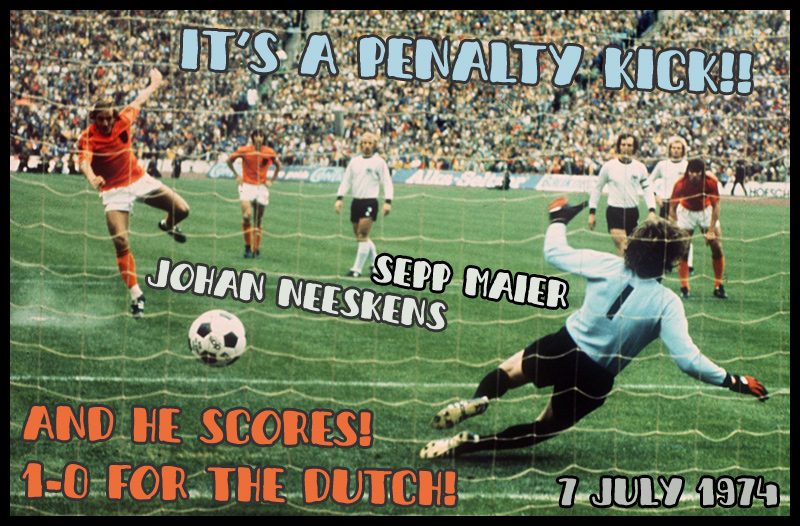 Tags: It's a penalty kick!!, Frederic, Free for personal use, Fancy, Cartoon, Accents, Euro
---
| # | File name | File size |
| --- | --- | --- |
| 1 | its_a_penalty_kick.jpg | 277KB |
| 2 | it_s_a_penalty_kick.ttf | 171.4KB |
| 3 | licence_and_information.txt | 1.1KB |
| 4 | preview.jpg | 277KB |