Free download Interlude Font
Preview and download Interlude Font. Created by Alejandro Sanclemente in Fancy Various styles with Free for personal use license.
Note by Alejandro Sanclemente
Interlude is a free for personal use font, meaning that if you are going to use it for commercial purposes you have to donate any amount of money (you donate what you want).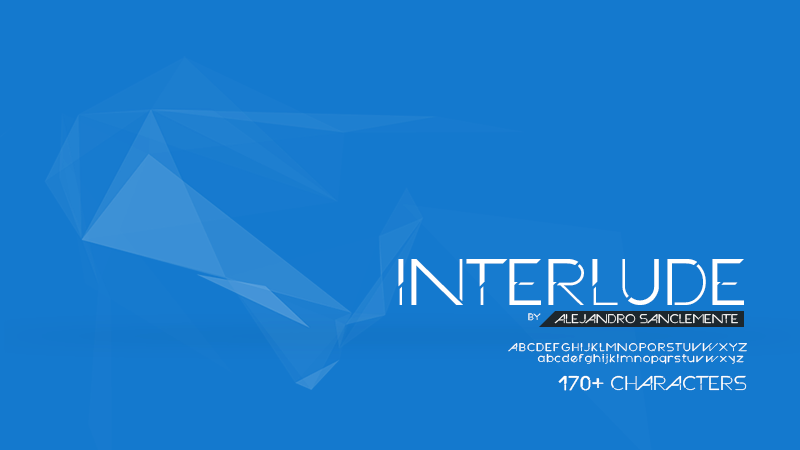 Tags: Interlude, Alejandro Sanclemente, Free for personal use, Fancy, Various, Accents, Euro
---
| # | File name | File size |
| --- | --- | --- |
| 1 | interlude.png | 43.1KB |
| 2 | Interlude.ttf | 24.2KB |
| 3 | interlude_readme.txt | 1KB |