Free download Festival Jomfruer Font
Preview and download Festival Jomfruer Font. Created by huskmelk in Fancy Various styles with 100% Free license.
Note by huskmelk
This font was used on some headings/intro text for a new online series over @ NRK P3 named "Festival Jomfruer" (festival virgins) So, after drawing a lot of letters, I found out that I might just make a font out of it. And of course it should be free.
So play around, but send me a image or two if you end up using this font for your project. Cool? I will love to see it in use.

And I will appreciate some credits.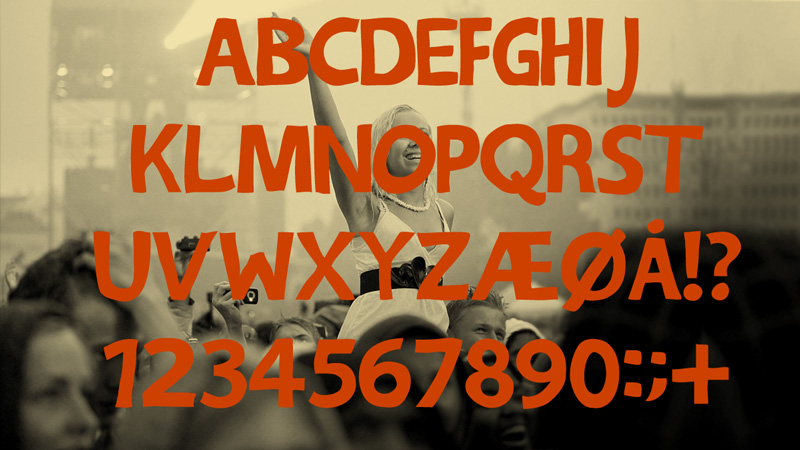 Tags: Festival Jomfruer, huskmelk, 100% Free, Fancy, Various
---
| # | File name | File size |
| --- | --- | --- |
| 1 | Festivaljomfruer.ttf | 22.8KB |
| 2 | festival_jomfruer.jpg | 128.4KB |