Free download Burger Frog Font
Preview and download Burger Frog Font. Created by Pizzadude in Fancy Cartoon styles with Free for personal use license.
Note by Pizzadude
New menu at the restaurant! Burgerfrog is the main course!

But watch out! It's very addictive! ... well, only if you need a cool handmade font for your headline!

Comes in 4 different versions, and you can combine them to make cool 3d looking letters. Besides that, the font has got both ligatures for double letters and alternate letters from a to z!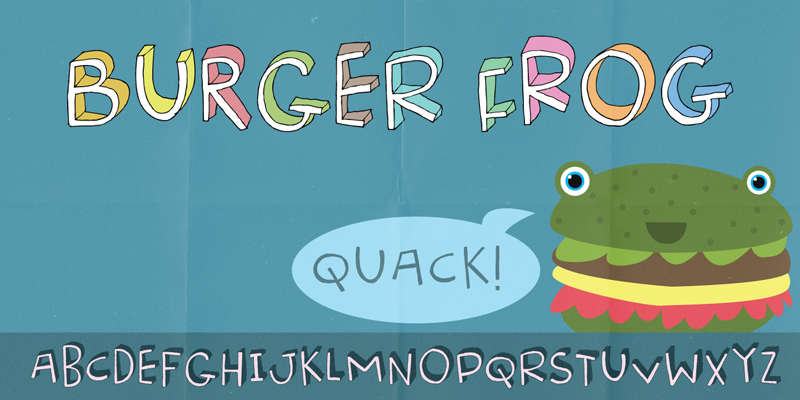 Tags: Burger Frog, Pizzadude, Free for personal use, Fancy, Cartoon, Accents, Euro
---
| # | File name | File size |
| --- | --- | --- |
| 1 | BurgerFrogDEMO.otf | 86.9KB |
| 2 | burger_frog.png | 391.5KB |
| 3 | pizzadudedotdk.txt | 533B |