Free download Bounce Font
Preview and download Bounce Font. Created by Ryan Maelhorn in Fancy Various styles with 100% Free license.
Note by Ryan Maelhorn
Bounce maintains an overall stroke balance from glyph to glyph, yet still manages to be packed full of extreme width differences. Every glyph has a thinner form tying into a bigger, thicker, or if you like, bolder stroke, and not just a little bit bolder. On top of that Bounce is incredibly readable, down to 4 point. The overall tone and color of the text set in Bounce will appear even, and yet you won't be able to help but notice it is full of flavor.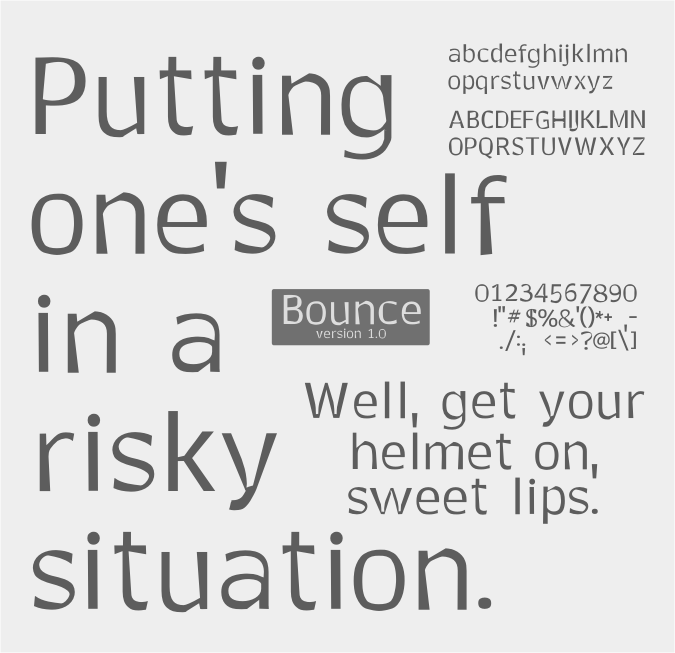 Tags: Bounce, Ryan Maelhorn, 100% Free, Fancy, Various
---
| # | File name | File size |
| --- | --- | --- |
| 1 | Bounce.otf | 15KB |
| 2 | bounce.png | 48.3KB |