Free download Blonescha Font
Preview and download Blonescha Font. Created by Philipp Kampling in Techno Various styles with 100% Free license.
Note by Philipp Kampling
This font was especially created for the analogue use as a stencil with a spraycan. It was developed for a street-art-project.
To find out more about the project and myself, please visit http://www.philipp-kampling.de.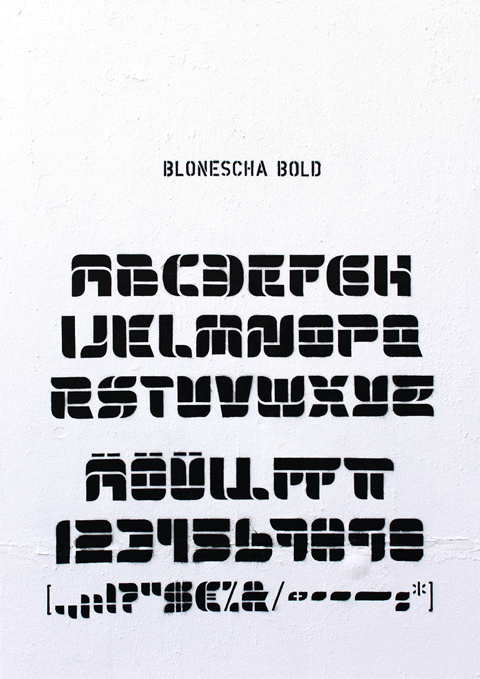 Tags: Blonescha, Philipp Kampling, 100% Free, Techno, Various, Euro
---
| # | File name | File size |
| --- | --- | --- |
| 1 | BLONESCHA BOLD.otf | 12.3KB |
| 2 | blonescha.png | 162.9KB |