Free download Bacon Font
Preview and download Bacon Font. Created by Robert Bacon in Fancy Cartoon styles with Free for personal use license.
Note by Robert Bacon
My very first font. It's basically the same bubble letters I always use when I draw something for my website.

Because it's my first font I would appreciate some constructive criticism and I will do my best to fix it up.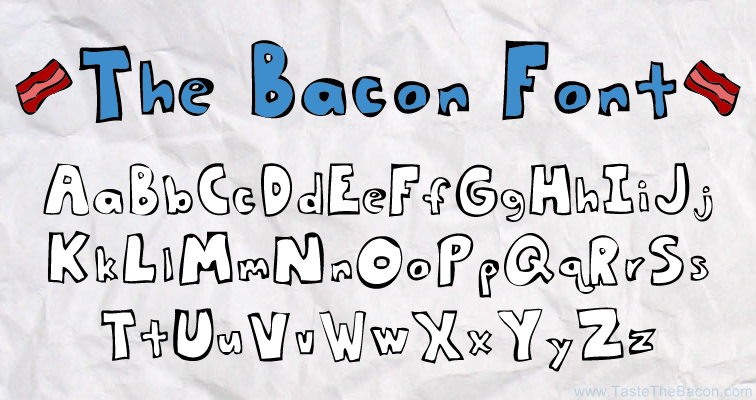 Tags: Bacon, Robert Bacon, Free for personal use, Fancy, Cartoon
---
| # | File name | File size |
| --- | --- | --- |
| 1 | bacon.png | 217.2KB |
| 2 | TasteTheBacon.ttf | 32.7KB |