Free download Aurebesh AF Font
Preview and download Aurebesh AF Font. Created by Ender Smith in Dingbats TV, Movie styles with Public domain / GPL / OFL license.
Note by Ender Smith
Aurebesh is the most common writing system in the "Star Wars" franchise.

Aurebesh AF is an attempt to create the most accurate and aesthetically pleasing Aurebesh font, and then make it completely free.

Aurebesh AF comes in two main styles (Canon and Legends) to choose how to apply ligatures, and two sub-styles (Canon Tech and Legends Tech) to use the alternate "Tech" numbering system.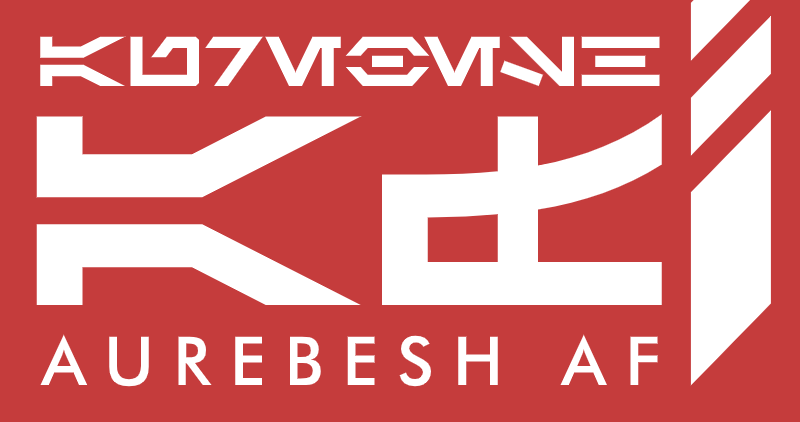 Tags: Aurebesh AF, Ender Smith, Public domain / GPL / OFL, Dingbats, TV, Movie, Accents
---
| # | File name | File size |
| --- | --- | --- |
| 1 | AurebeshAF-Canon.otf | 18.2KB |
| 2 | AurebeshAF-CanonTech.otf | 18.6KB |
| 3 | AurebeshAF-Legends.otf | 18.6KB |
| 4 | AurebeshAF-LegendsTech.otf | 18.9KB |
| 5 | aurebesh_af.png | 11.1KB |